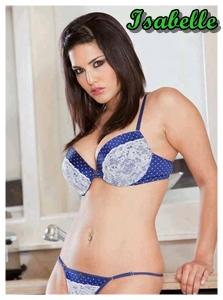 What man can resist a naked and naughty sex kitten?
What man in his right mind would want to do so? 
You're in Miami on a business trip, and I lure you away from work. You work too hard and play too little. I convince you must see Miami and spend a day experiencing South Beach. I take you to lunch at a small Cuban restaurant for lunch. You are impressed to see that the chef stops by our table, and tells you how fortunate you are to have me as your lovely local travel guide. The chef insists on preparing something special for us off the menu. The flavors hitting your palate make your tongue dance in delight.
After lunch, we hit the beach. I coax you into the water. My smile and curves can make you do anything! You especially like how I look all wet coming out of the water. 
That evening, you take me back to your hotel room for a night of passionate, hot steamy sex. My pussy is tight and kisses are hot. I rock your world! Work will always be there but take time to enjoy your life. Make me a guilty pleasure! You deserve that! 
Call Isabelle @ 1-866-704-9517
Read Isabelle's Phone Sex Blog
Email Me: isabelleisgoing2rockurworld@yahoo.com

My Other Sites: Smitten Kittens &
View Isabelle's
PHONE SEX PAGE HERE
Dial
1.866.704.9517
to call Isabelle. Major credit cards accepted by phone for phone sex.