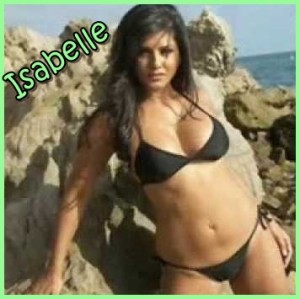 I was walking along the beach at sunset and noticed a couple of guys fishing along the shoreline. One was so hot! I love sexy fishermen.
I stopped to chat and flirt a little. Then, he hooked a fish and his fishing pole bent forward to the bay. Looked like a big fish. I stood by and watched him, chatted and encouraged him. I think he was as interested in my curves as he was his catch at the end of the fishing pole. As he was slowly reeling in his fish, he invited me to have dinner with him if it was something good. I didn't answer. I just responded with a sexy smile.
All of the sudden, the fight was over.  He easily reeled in his line. He pulled in a beautiful, but half-eaten fish. A small shark stole my dinner.
My new guy said that he was going to call it a night and started to pack up his gear. He had enough fishing, but he still wanted to spend time with me tonight. Should I stay or should I go with him?
I flirted a little and teased him, but I was in the mood to be seduced. I really made him work for me, but he "caught me" when he offered to massage every inch of my body all night long. He took me back to his place where we took a hot shower together. As promised, he massaged me before he went down on me.
Isabelle
This Kinky Coed Kittens blog post written by Isabelle
View Isabelle's
PHONE SEX PAGE HERE
Dial
1.866.704.9517
to call Isabelle. Major credit cards accepted by phone for phone sex.