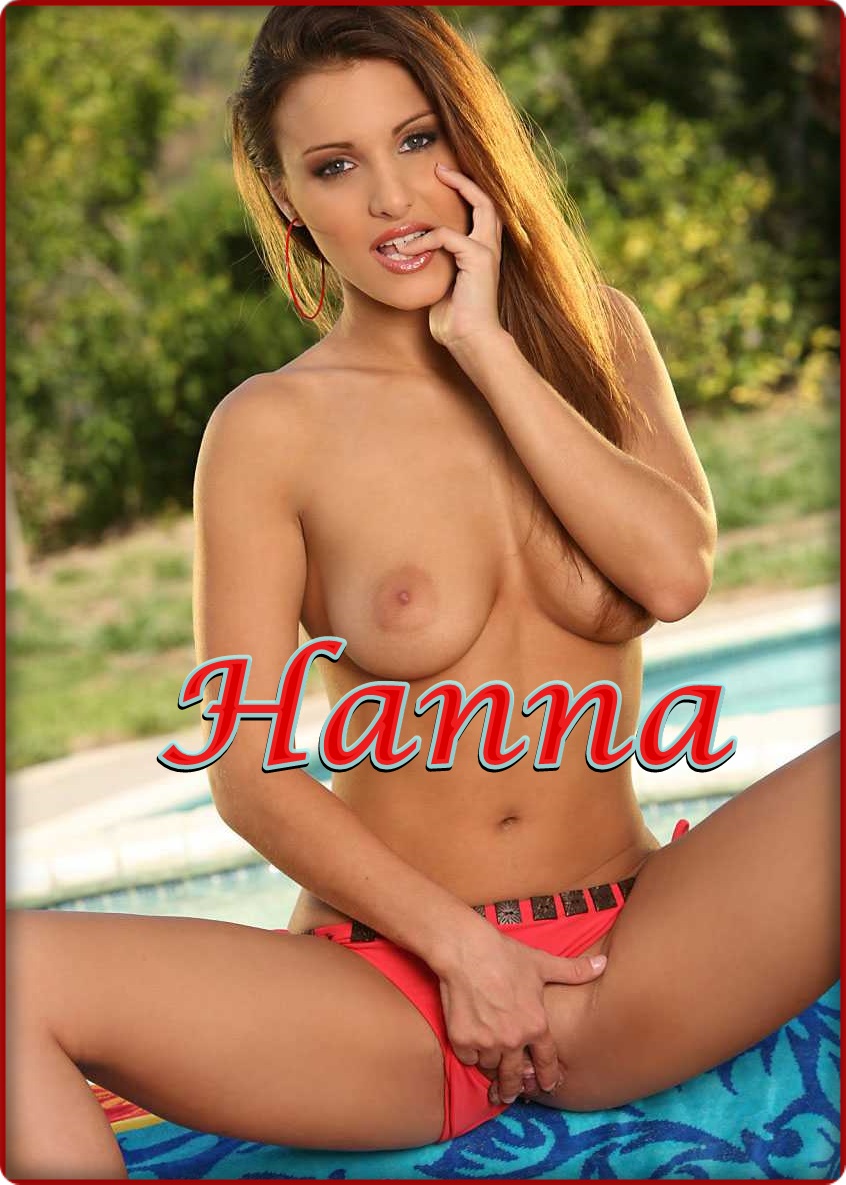 Rolling over in my bed, stretching my long legs through the silk sheets I can see the sun beaming through the blinds.  I run my hands over my full breasts and pinch my nipples to wake myself up.  First day of summer break, what to do?  I slide out of bed and  head downstairs to find coffee.  It feels good to be home from college.  Both my parents are at work and I have the house to myself.  A morning swim is exactly what I need.  I head out to the pool with nothing but a towel wrapped around me.  I drop the towel and slide into the pool.  Feeling the water rush over me, brisk refreshing, my nipples perk up at the chill.  I feel it wash between my legs loving the way it swirls around my freshly waxed pussy.  As I come up from a long swim under the water, I notice the pool boy has arrived to service our pool.  He is staring straight at me his shorts bulging with acknowledgment.  Sweat dripping from his body.  I stand straight up in the pool arching my back just enough that my tits are front and center, the water at my waist.  I can see his mouth watering for me, this is exactly what I need.  I raise my hand and motion with my finger for him to come in the water, thinking of all the wonderful things he can do with his fingers, tongue and bulging cock.  He unbuttons his shorts and they fall to the ground, his bulging cock pointing straight ahead like a compass directing him to me.  He dives in the pool and swims under water right at me. Instead of coming up for air he puts his mouth directly on my pulsing pussy.  I let out a small gasp, lean my head back and enjoy.  He licks and sucks my clit, his hands coming up out of the water and cupping my tits, pinching my nipples. I  let out a moan and wrap my legs around him.  He comes up for air, taking my left tit in his mouth, then my right.  His hand moving all around my pussy, sliding two fingers in and out, in and out, I take his cock in my hand, slide it up and down, rubbing the end with my thumb, even in the water I can feel the pre-cum start to leak from his tip.  I want it in my mouth.  He pushes my head down under the water, I take his big, hard cock in my mouth, sucking and pulling, taking his balls in my hands urging them to release in my mouth.  He pulls me up and puts me on the steps of the pool, leaning me over doggy style he slams his hard cock in side my tight pussy.  Grabbing my hair he pulls back with each pounding of his cock.  My pussy spreads for him and I tighten my muscles with each entry.  He pounds harder and harder, my pussy getting more and more wet until finally I cum all over his hard cock buried deep inside of me.  I know he feels it because he gets harder and faster with each pulsing of my pussy.  Finally I hear him grown and feel his cock get so hard and finally I feel the rush of his cum fill me up, I move back to greet it with each stroke taking each and every drop.  He slides back in the pool exhausted, I step out grab my towel and as I walk in side I turn to him and say "good morning".
Who is going to be next? Now that I have had a taste of hard cock in the morning, I need it all day long.
This Kinky Coed Kittens blog post written by Hanna
View Hanna's
PHONE SEX PAGE HERE
Dial
1.866.557.0489
to call Hanna. Major credit cards accepted by phone for phone sex.