1.866.379.5123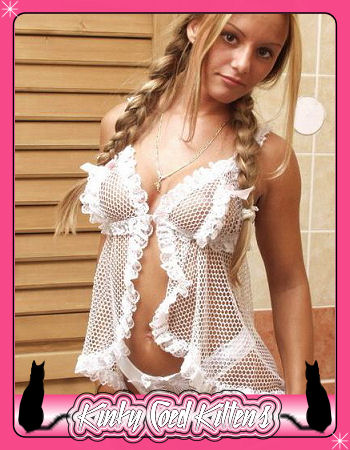 1.866.379.5123

Can't reach me? Call Joanne at 1.866.477.1047
Call 1.866.379.5123
Trindi's Live Message as of Fri, September 29th:
I have written 52 phone sex blogs on this site. Read my KinkyCoedKittens BLOG posts.
Name: Trindi
Nickname: Squirts and Trendy Trindi
Age: 19
Height: 5'4
Weight: 116
Measurements: 36 C 24-36
Favorite Postion: ALL
Turn Ons: Sexy little outfits, dancing, my pink vibrator, handcuffs, anal play, thigh-highs, strap-on play, deep throating,sleeping naked, role-play of any fantasy and men wearing no underwear.
Turn Offs: Greasy hair and bad in bed. A definite NO, NO!!
A cute kinky girl for your naughty, nasty, phone sex pleasures. I'm barley legal and ready to rock your cock with my sexy voice and tight little pussy. You know you've always fantasized about the sexy little girl across the street. Who you know is really a slut under the sheets. I'm your girl!!! The good girl gone bad!!! But it feels so good to be bad. I want to tell you all my erotic dreams and let you, help me realize all the kinky fantasies I haven't gotten too. So if your looking for a girl to cheat on, beat on, or just plain skeet on, than I'm your huckleberry!!! I'm waiting to be the star of all your sexy teen dreams. I love being Daddy's little girl when I'm good and especially when I'm bad! I admit, I don't know everything about sex, but I'm willing to learn new things. I love to dress in sexy outfits for you daddy. Have you bend me over the chair and fuck me till I scream for mercy. Pound my sweat tight ass until I can't stand it. Role playing is my favorite. I could be the babysitter you come home to after a long night of partying, or you could be my boss and I'll be the file clerk you just hired. Bet you can't see me bent over the filing cabinets with my tight little Mini skirt on with no panties on. Or you could be my strict professor and teach me a lesson I'll never forget. I could ace the oral exam you give to me. Call me now for all your fantasy fulfillment needs. My sweat, tight ass and pussy are waiting. Don't make me wait to long. I want to be your little slut,daddy!!!!
Cum Whore, Trindi
1.866.379.5123