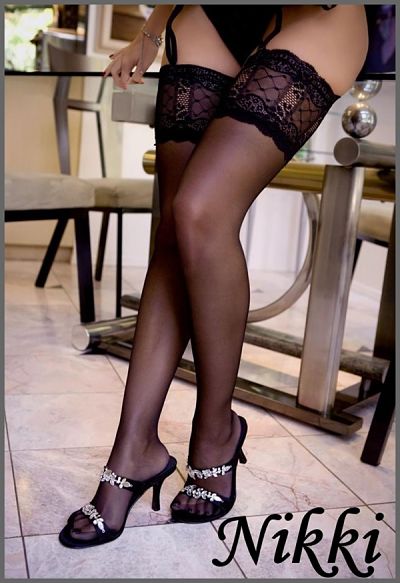 It's pretty obvious that you have a foot and leg fetish by the way you stare at me. I do look amazing in heels and a sexy pair of lace thigh highs. You can admit it, you can't take your eyes off of me. Confess it all to me. You watch me as I walk around the house after a long day. My shoes clicking against the floor. I know that sound excites you. You long to be kneeling at my feet, I can tell by the way you're drooling. I take a seat in the living room instructing you to get on your knees now for me. Remove my shoes carefully with out making a tear in my nylons. I raise my foot to your face watching your cock grow in your pants. I am sure you have many thoughts running through your mind, what you should do first.
I want you to just kneel before me and inhale my beautiful scent. You don't need to think anymore, I'll be doing that for you. Let's start with you taking my foot in your hands and start caressing it, gently planting kisses on my perfect toes. Little moans leave your mouth, I know you want more but that comes with time and devotion. Do you think you're up for the task to serve me?
Naughty Nikki - 1-866-394-2779
This Kinky Coed Kittens blog post written by Nikki
View Nikki's
PHONE SEX PAGE HERE
Dial
1.866.394.2779
to call Nikki. Major credit cards accepted by phone for phone sex.