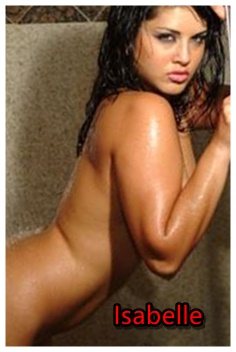 You are the Front Desk Manager of the best luxury hotel in the city. One of your responsibilities is hiring and managing the intern staff. Interns are always breaking the rules. Interns cause you nothing but headaches. You hired me as a summer intern. The other interns seem to have difficulties remembering that they are not guests and the amenities are not for their enjoyment, only paid guests.
You have been keeping a close on my me not because I have been doing naughty things, but because you like the way my curves fill out my front desk uniform. If I wasn't as curvy, my indiscretion might have slipped past you. It was 3 pm, the end of my shift. You like watching me. You flip your computer screen over to the parking lot security camera. You want to watch me walk to my car. Sometimes, I step between the cars to peel off my uniform and change into a tight top and shorts for the ride home.
Hmm, you wonder where I am. I left the front desk, but I am not in the employee parking garage. You start to go through all the security tapes over the last thirty minutes. You find me on tape. You watch me sneaking around the behind the pool area, past the gym and heading to the locker room. The locker room is for guests only. Maybe your intern had a message for a female guest who was in the ladies locker room, but I have not come out yet. So odd! What would an intern be doing in a locker room for so long? You remember the sauna is in between two locker rooms. No guests use it this early in the day. You need to investigate. You go through the men's locker room into the sauna. Open the door, and there is your naughty intern, breaking the rules, naked in the sauna.
You should fire me on the spot, but you want me, so you accept my invitation to join me and fuck me in the sauna. 
This Kinky Coed Kittens blog post written by Isabelle
View Isabelle's
PHONE SEX PAGE HERE
Dial
1.866.704.9517
to call Isabelle. Major credit cards accepted by phone for phone sex.