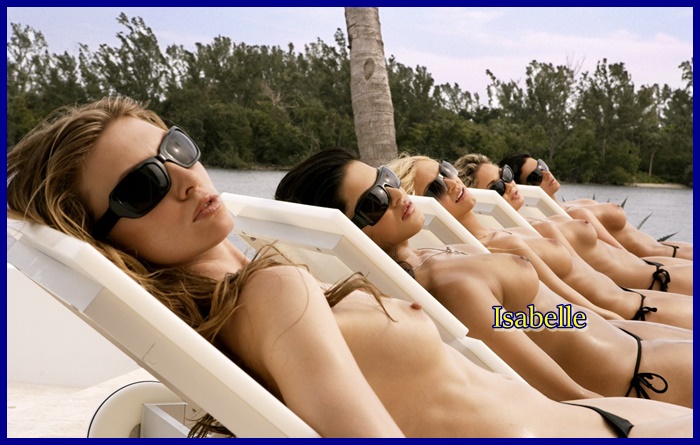 You are a Hotel Manager. The hotel has had recent upgrades to the pool and you decide that you need to make some upgrades by adding some hot girls to your staff.
You offer me a part time job for the summer. I am going to be working with some other hot girls doing pool service. We will cater to our guests every desire and need, but you will have to work hard to take care of us.
This is not a beach hotel. The Hotel is on the bay instead of the beach. This is a busy downtown hotel that caters to business travelers. By hiring us hot, young girls, the successful businessman will be happy to return and recommend to his associates.
The only problem that you have is keeping us girls happy, so we work extra hard to keep the guests happy.
The girls and I arrive before the pool opens. We watch you clean the pool for us. We need to look extra hot, so we lay out next to the pool topless so our tits become tan. Before the pool opens, you serve us. You bring us water and juice. You spread oil on our skin. We are all hot college girls who have been hidden away in the classroom, so we need to work on our perfect tans. You massage our shoulders and rub our feet. I did not have a chance to get my toes painted red over the weekend, so I have you do it for me.
When we get in the mood for some sexy fun, we make you come over, drop to your knees, push that tiny little black bikini bottom that you picked our as part of our uniform, and pleasure us with your tongue.  After all, you have us scheduled so that we do not get to see our boyfriends as much as we would like.
You have the difficult job of keeping your Pool Service Girls Happy, but I think you are very passionate about your work!
This Kinky Coed Kittens blog post written by Isabelle
View Isabelle's
PHONE SEX PAGE HERE
Dial
1.866.704.9517
to call Isabelle. Major credit cards accepted by phone for phone sex.