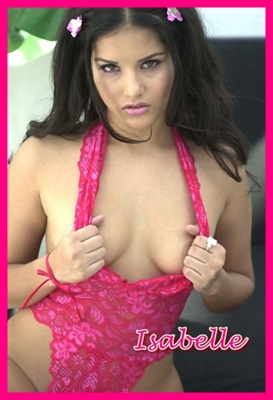 Mom is on a cruise with her girlfriends. I asked if I could stay at her house. I volunteered to walk her dog and water the plants. She has a big house and nice yard. Thought it would be fun to hang out there, plus, I must confess that I am very attracted to the hottie who lives next door. It has been too difficult to seduce him in front of my Mom, but this is my best opportunity to get him naked.
I sit out in the backyard, so he notices me and starts a conversation. My Mom has probably filled his head with a picture of me being a very wholesome good girl. I slowly flirt with him to show him that I am sweet, but also very sexy. He asks about school and my life. I tell him my biggest secret, that I am a phone sex girl. I can see that he is a little shocked but very turned on. He has a lot of questions, and I answer each one. I know he wants to rip my clothes off and fuck me right there in my Mom's backyard, but he is too shy.
That night, I undress in front of an open bedroom window. I think he likes watching from his window. I show off and flaunt my generous curves. I watch him jerk off in front of me while I take off my bra and panties.
The next night, I masturbate in front of the window with him. On the third night, I send him a text with a pussy picture. He sends a picture of his cock, and I send him a text back letting him know that I want to suck his cock. He hesitates for only a  moment but comes knocking on my door with his cock bulging into tight shorts.  I kiss him and drop to my knees, right in the doorway. I pull out his cock and suck it until he is oozing with pre-cum. I take him to my bed, and we spend the night there. I rock his world!
This Kinky Coed Kittens blog post written by Isabelle
View Isabelle's
PHONE SEX PAGE HERE
Dial
1.866.704.9517
to call Isabelle. Major credit cards accepted by phone for phone sex.