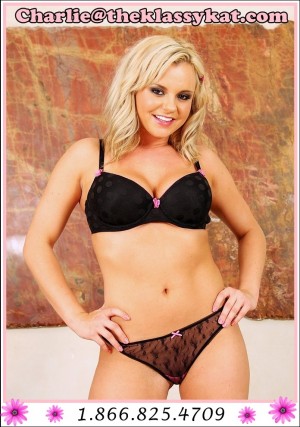 Finding you standing in my bedroom all dressed up in my panties and my nightie, and some of my jewelry. I could even smell some of my expensive perfume on you. You're dressed just like me. I watched you from the door way as you admired yourself in the mirror. Prancing around, practicing to walk like a woman. Your erection was a little hard to hide. I do have to say, I was a little surprised but I knew exactly what I was going to do with you from this point on. I walked into my bedroom wrapping my hands around your waist, whispering in  your ear "what a naughty boy you've been." I'm thinking you need to be punished now. Making you crawl up onto my bed laying face down spreading your legs. Making you wait with anticipation as I pulled out my strap-on. Making you feel so helpless as I pushed up your silk nightie and ripped off your panties. Rubbing my strap-on along your tight aching hole. Watching you squirm all over my bed with pleasure as I started to have my way with you. Stretching that little fuck hole wide open. Teaching you a lesson not to go through my girlie stuff with out asking me first. I'll be the one dressing you up and fucking you like my whore.
Charlie
This Kinky Coed Kittens blog post written by Charlie
View Charlie's
PHONE SEX PAGE HERE
Dial
1.866.825.4709
to call Charlie. Major credit cards accepted by phone for phone sex.