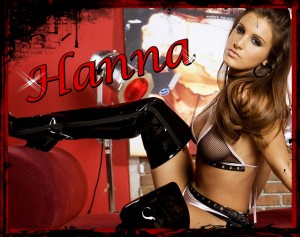 I laugh to myself every time you call me. I put you on my speaker phone and let you know that it is just you and I on the line and that nobody is in the house with me. You beg me to humiliate you, but I don't really need to do that, you do that all on your own! Guess you never took my word when I told you that I always love company and to entertain my guests. And don't you worry my dear sweet puppy, we gather around the speaker and laugh at the desperation in your voice. I love stripping you of your manhood and poking fun at how you cannot fulfill a real woman's sexual needs, but that you prefer being the little cocksucker that you so desire to be because you think that is what I want. My friends giggle when I tell you to try new things and how to get boys so you can practice sucking them off, they think its pathetic that you resort to being a better dick licker than fucking your wife. Its even funnier when I ask you every time that you call to keep measuring that little pecker of yours as if it will grow another inch. Keep dreaming sissy boy, you need to face the fact that you will never be able to fuck your wife like a real man can and you will never be as good as a cock sucker than I am, just remember who taught you all those tricks.
This Kinky Coed Kittens blog post written by Hanna
View Hanna's
PHONE SEX PAGE HERE
Dial
1.866.557.0489
to call Hanna. Major credit cards accepted by phone for phone sex.