1.866.418.0700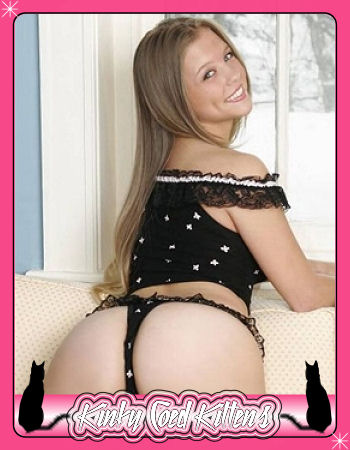 1.866.418.0700

Can't reach me? Call Joanne at 1.866.477.1047
Call 1.866.418.0700
Kimmie's Live Message as of Tue, November 28th:
I have written 72 phone sex blogs on this site. Read my KinkyCoedKittens BLOG posts.
Name: Kimmie
Nickname: Kimmie
Age: 18
Height: 5'3
Weight: 113
Measurements: 34 D 24-35
Favorite Postion: Doggy
Turn Ons: Undressing in front of a window, well endowed men, role play and titty fucking.
Turn Offs: Men with dirty finger/toe nails. YUCK!!
Hey guys, I'm Kinky Kimmie! It is sooo nice to meet you. I am the dirty little girl next door that you love to watch, while I love to torment you. You know you want me, so give me a shout and take what you want. I have no taboo's and love all types of role-play's. I am a kinky little girl that is always horny and loves to fuck!!! I love to tease you with my gorgeous tits and tight ass. I think your long, thick hard cock will fit in any hole!!! I love to have my hair pulled and my ass spanked hard…harder…harder! That's what I like!!! Come on, give me a shout and let me be your favorite phone girl. I have been told that I have a very sexy angelic voice. Won't you let me know what you think?
Your kinky girl, Kimmie
1.866.418.0700