1.866.414.6284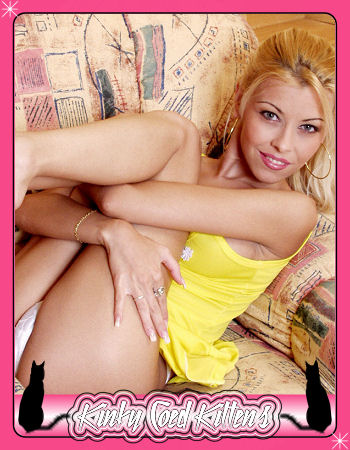 1.866.414.6284

Can't reach me? Call Joanne at 1.866.477.1047
Call 1.866.414.6284
Daniella's Live Message as of Wed, February 1st:
I have written 31 phone sex blogs on this site. Read my KinkyCoedKittens BLOG posts.
Name: Daniella
Nickname: Dani and Dirty Dani
Age: 19
Height: 5'5"
Weight: 114
Measurements: 34 C 23-34
Favorite Postion: Anal
Turn Ons: Seduction, nude posing, virgins, sex in public and talking dirty.
Turn Offs: Very hairy pussy's and cheesy porns.
Are you ready to get down and dirty with a naughty, nasty little baby girl? Welcome to Dani's world! I love-love-love this job!!!
I have been a PSO now for a little over a year and have been working as an "exotic dancer" for about 2 1/2 years now. I was able to get my first job stripping, thanks to the use of my X-tra hott older sister's ID, at the age of 16 and have been loving it ever since!
I adore slinking around onstage, giving all of the boys massive hard-ons, teasing them with my huge-ass tits and grinding my tight hot body and slippery wet pussy all up and down them as they squirm in their chairs, dying to get a touch, a taste…Ahhhhhhh! I fucking love it!
I am such a nasty little tease! I'm as freaky as they cum.There's not a shy bone in my body! I live for wild freaky sex. Exploring myself and my partners with all sorts of kinky little toys, sexy little outfits, and videos. Let's see if there is anything we haven't done and let's fucking do it!! Maybe when you call, my roomates will be home and you can listen in as we fuck each other with our favorite toys!!
Pick up that phone and get ready to Cum with Dirty little Dani! You'll never get enough of me!!!
Wet Dreams, Daniela
1.866.414.6284