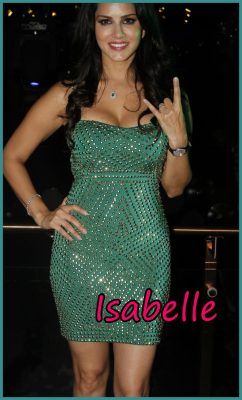 It starts out as "Girls Night Out."  The girls and I go out for a nice dinner, and then we hit one of the hottest nightclubs in South Beach.  We get a table, and we wait for the DJ to play one of our favorite songs. The girls and I head to the dance floor, and I start to dance in the circle with my girlfriends. I just let go. My hips start to move to the beat of the music. You spot my ass sway in my tight little cocktail dress. You come up behind me. You grind and dance up against me. You pull my hair to the side and ask if this is okay.  I lean back into you and grind my butt right against your cock.  You spin me around. There is a spark. I like the way you look right into my eyes even though your mind is on my curves. I lose my friends on the dance floor as you scoop me in your arms. We dance and dance. I feel heat and passion in your body. Our bodies are doing all the communicating that needs to be done. We are flirting. Dance is foreplay. We have not kissed. I don't even know your name yet, but I do know that I want you. We are going to hook up tonight, and it is going to be hot!
This Kinky Coed Kittens blog post written by Isabelle
View Isabelle's
PHONE SEX PAGE HERE
Dial
1.866.704.9517
to call Isabelle. Major credit cards accepted by phone for phone sex.