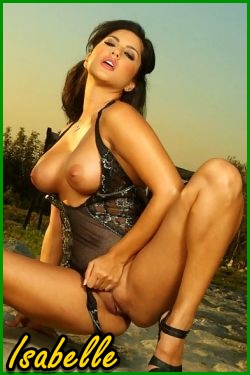 You and I have just started dating.
Tonight, you take me on a very sexy date. We go for a late, very romantic dinner. You like that I am wearing such a sexy little black cocktail dress tonight. We are happy and feel comfortable with each other. We hold hands as we gaze deeply into each other's eyes. Tonight is a night for passion and romance. I do not want this night to end. I point out that sun will be up in a couple of hours and I confess that I love the beach at dawn.
We stop at Starbucks and pick up coffee. We take a drive down a long winding road to this secluded spot on the beach that I love. We walk over to a bench. In the distance, we see some surfers getting their gear ready to hit the morning waves.
There is a haze forming in the sky at the first hint of dawn. We find a cozy spot and nestle together. We are not dressed for the beach. I am in a cocktail dress and heels and you are in a jacket and nice pants, but we do not let our attire spoil our fun. I sit between your legs and my hand squeezes your leg. You kiss the side of my neck. I am so hot for you. I have you unzip my dress. I am wearing very sexy black lingerie under the dress.
We end up getting very naughty together right there at the edge of the beach watching the sunrise. I take your cock into my mouth and I suck your cock until you are oozing pre-cum for me. Then, you give me a passion-filled fuck right there with my lingerie pushed to the side. I whisper naughty dirty words in your ear forcing you to fuck me harder and faster. Oh! How you make me cum!
This Kinky Coed Kittens blog post written by Isabelle
View Isabelle's
PHONE SEX PAGE HERE
Dial
1.866.704.9517
to call Isabelle. Major credit cards accepted by phone for phone sex.