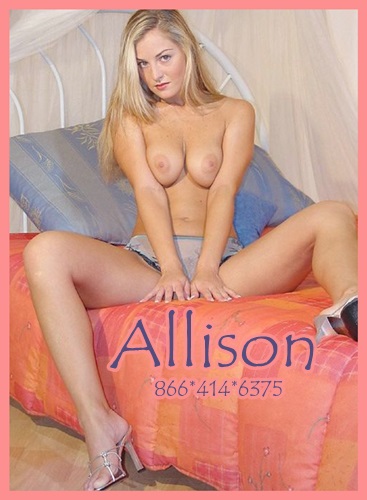 I want to push your limits today. How far are you wanting to go is the question? I hate any limitations when it comes to phone sex.  I had a caller last night and he had a very vanilla fantasy. I was into it but my pussy wasn't exactly gushing at that point. When I made a few suggestions, this fantasy took a naughty turn and we were both getting really hot. 
I like to get to know who I am talking to on the other end of the phone. Once I know what your limits are, I want to push them just a little bit. Once we're getting a little more kinkier, I will push them even more. Not many men turn me down. They say it's such a turn on to hear such nasty things come from my young, sweet voice. 
 Whatever your limits are, I will push everyone of them and you will begging to talk to me again! Are you ready for a girl like me?
This Kinky Coed Kittens blog post written by Allison
View Allison's
PHONE SEX PAGE HERE
Dial
1.866.414.6375
to call Allison. Major credit cards accepted by phone for phone sex.