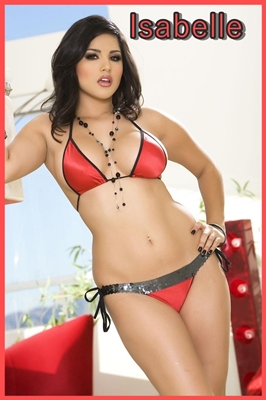 It is a beautiful afternoon, and we are on the way to the beach. I want to make a stop and do a little shopping before we hit the beach. You absolutely hate it when I make you go shopping with me.
Well, the 4th of July weekend is the best time to get a new bikini. All the little swim shops at the beach start to mark down their swimwear. The selection is still great, and the bikinis are affordable. You want to go straight to the beach, but if I let you pick out a new bikini for me, can we stop and shop first?
That is too tempting for you to resist. You pick out this TINY red bikini, and I try it on. The bottom is tiny but a perfect fit, but the top is meant for a girl with no boobs. It looks ridiculous on me. The top barely covers my tits. I pull you into the dressing room assuming that you will laugh and go pick out something more reasonable. You smile and grab me. You get hard and start kissing all over me and touching my tits, making those nipples hard. You rub the small of my naked back and nibble on my ear. You know that I can't resist you when you do that to me. The bikini bottom gets pushed to the side, and your pants come down just enough. You fuck me in the dressing room behind this little curtain. You make me scream when I cum. Everyone in the shop heard me cum!
This Kinky Coed Kittens blog post written by Isabelle
View Isabelle's
PHONE SEX PAGE HERE
Dial
1.866.704.9517
to call Isabelle. Major credit cards accepted by phone for phone sex.