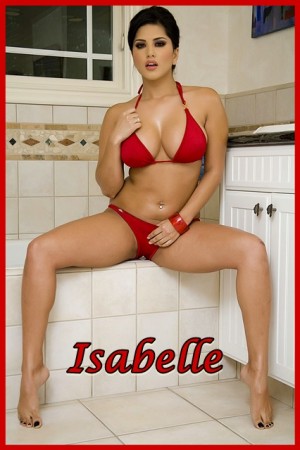 I am such a Beach Girl. School has become stressful and I wanted to relax at the beach. Yesterday late in the day, I had a few hours, so I took my books and bikini to the beach. Needed to feel that sun on my skin and I needed to check out all the hot guys. I knew it was going to rain, but I love the beach before a rain. I took a chance that the worst of the storm would stay north of Miami.
Instead of studying, I fell asleep on the beach. I awoke as someone was tapping my bare shoulder. He was a sexy man that was warning me of an approaching storm. The sky had become grey and there was a distant rumbling of thunder in the distance. He invited me to his condo right off the beach to wait out the storm.
I thanked him. We grabbed my stuff and ran off for his place. We got inside the building just as it started to storm. He had a great conversation and discovered we both love to travel. He showed me photos of his travels. I was sitting there in my little red bikini and a pair of shorts. He asked me to join him for dinner. It was the first time a man cooked for me. It was delicious hot and spicy dinner. I was becoming more and more attracted to this man by the moment. After dinner, I was helping with the dishes and we kissed over a sink of dirty dishes.
That kiss made me so weak. I needed more, so much more. We ended up fucking right there in his kitchen, and then the bedroom. I spent the night with him. It was one hot night!
Isabelle
This Kinky Coed Kittens blog post written by Isabelle
View Isabelle's
PHONE SEX PAGE HERE
Dial
1.866.704.9517
to call Isabelle. Major credit cards accepted by phone for phone sex.